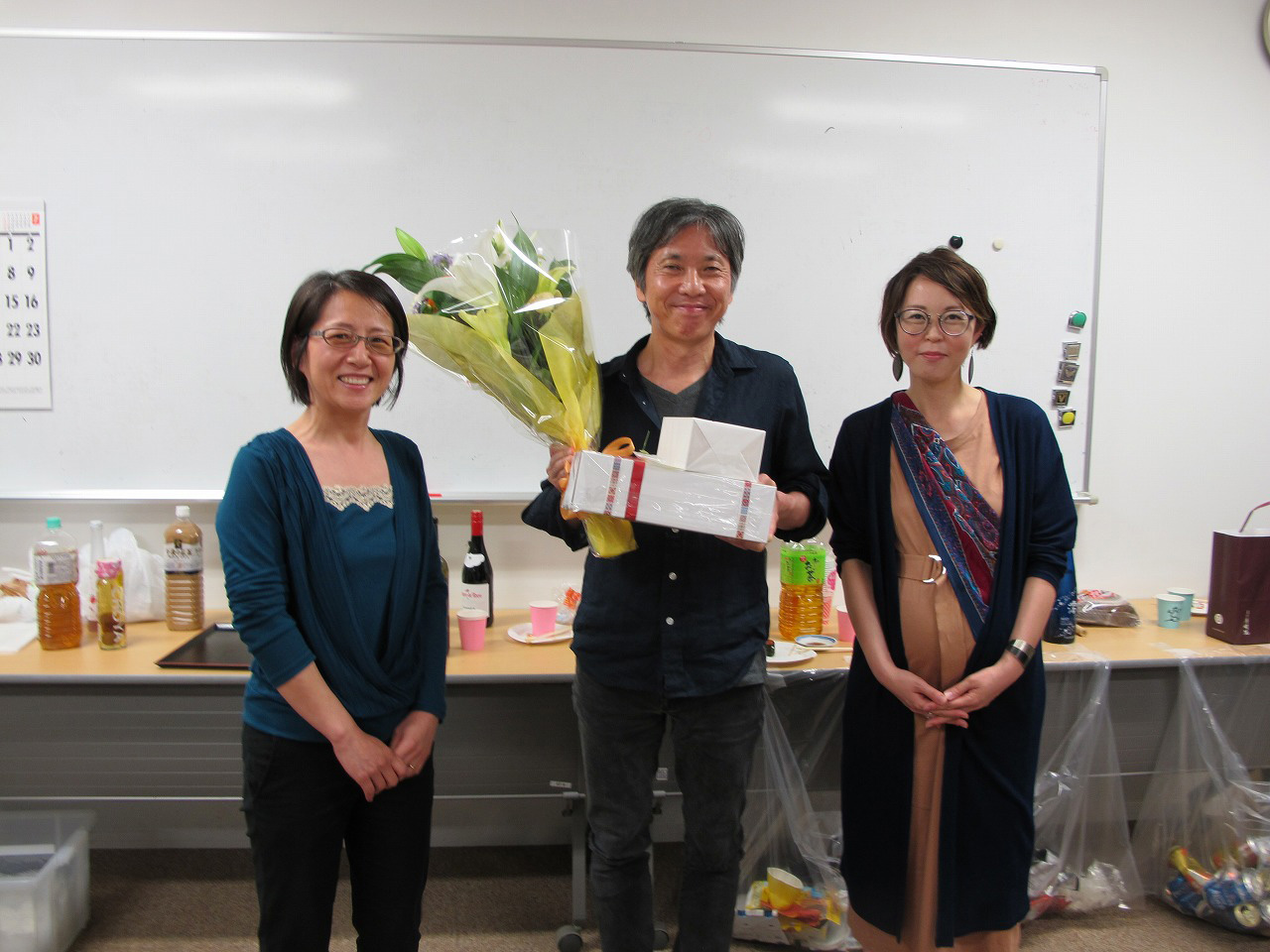 Celebration for Prof. Nagata on June 11th.
By admin In award, REPORT On 2018-07-03
---
We held a celebration on June 11th for Prof. Nagata's Japan Oceanographic Society Award and his 60th birthday.  More than 20 people gathered and congratulated Prof. Nagata.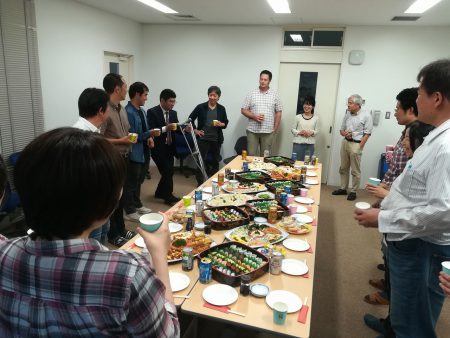 In the opening remarks, Prof. Hiroshi Ogawa introduced Prof. Nagata's many great achievements.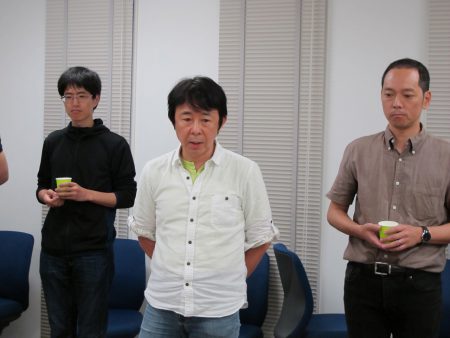 Ms. Kotoko Ogawa who takes childcare leaves now also joined us with her son and presented a bouquet and our gifts to him.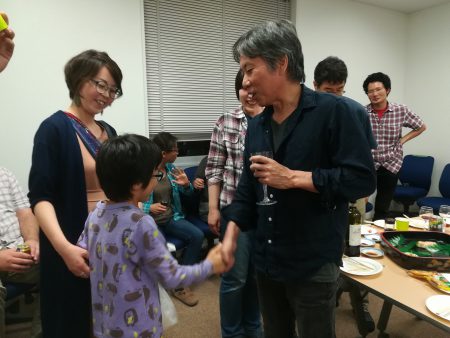 Prof. emeritus Kazuhiro Kogure spoke with closing remarks with humor.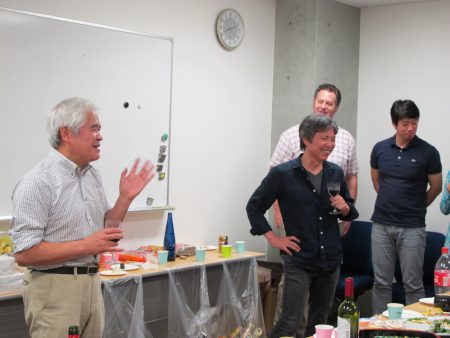 ---