Surveys of ecological systems and biogeochemical processes in post-earthquake ocean regions off the Sanriku coast
The massive earthquake and accompanying tsunami that struck Japan's Tohoku region on March 11, 2011 dealt a devastating blow to the ocean environment; marine ecological systems, including fisheries, underwent significant transformations, and the commercial fishing industry suffered major damage. In response, we conduct research studies to investigate issues such as the state of the marine environment, the habitats of aquatic life forms, and the distribution of debris on the ocean floor. In addition to sharing the results of our studies with representatives from the local fishermen, we perform comprehensive analyses of the full set of data that we collect as part of the Tohoku Ecosystem-Associated Marine Sciences Project (TEAMS)—a project aimed at elucidating the mechanism underlying changes in marine ecological systems.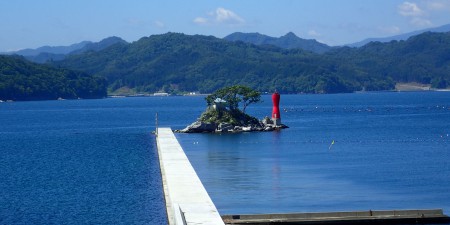 Through participation in this project, in addition to studying nutrient salts and the nature of matter cycle processes in post-earthquake ocean regions near the Sanriku Coast, the Marine Biogeochemistry Group is moving forward with research to study the concentration and distribution of contaminants.
→Tohoku Ecosystem-Associated Marine Sciences(TEAMS)