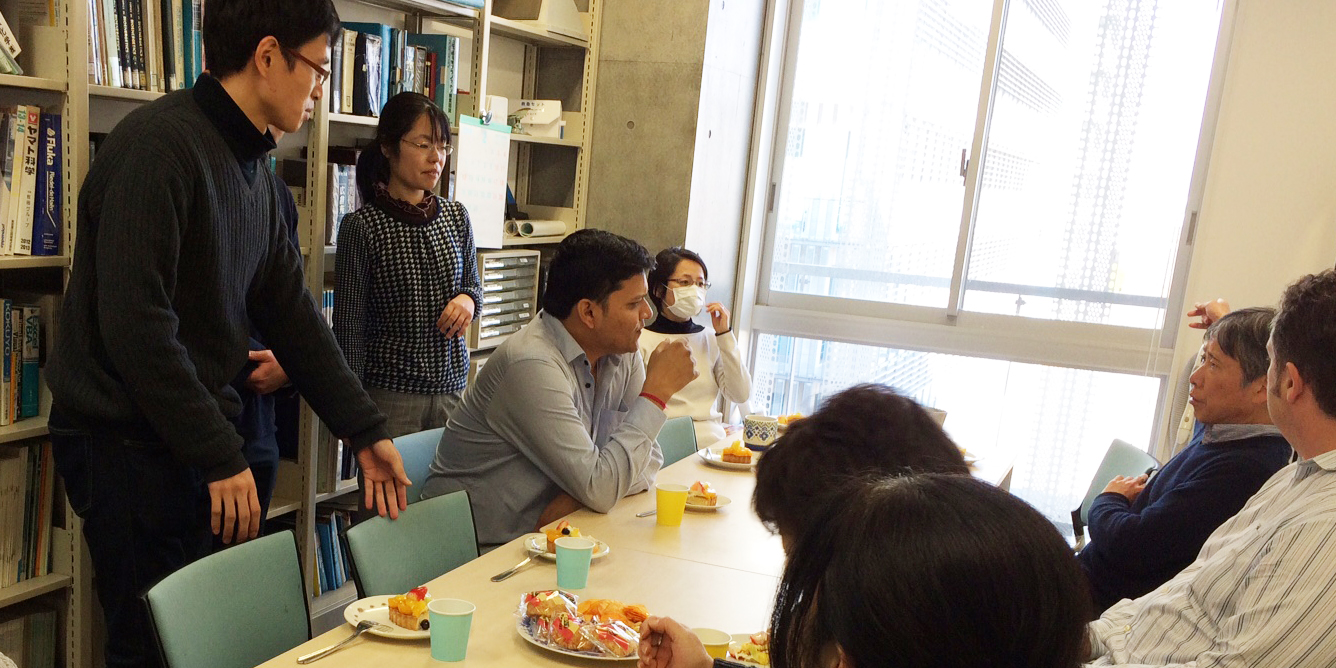 Welcome Party for New Researcher on 13, February
By admin In REPORT On 2018-02-14
---
On February 13th, we held a welcome party for a new member at the Marine Biogeochemistry Group.
Dr. Raghab Ray, from India, is a researcher of biogeochemistry, especially for ecosystem in mangrove forests in the Southeast Asia.
Participants enjoyed discussion on research themes as well as other various topics in a casual atmosphere.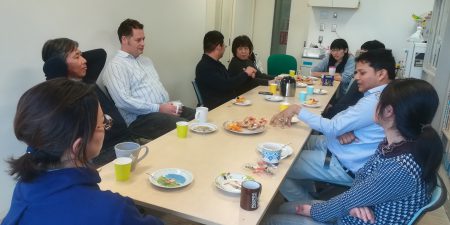 The Marine Biogeochemistry Group provides various types of interactions between researchers considering that the development of networking is very important.
---