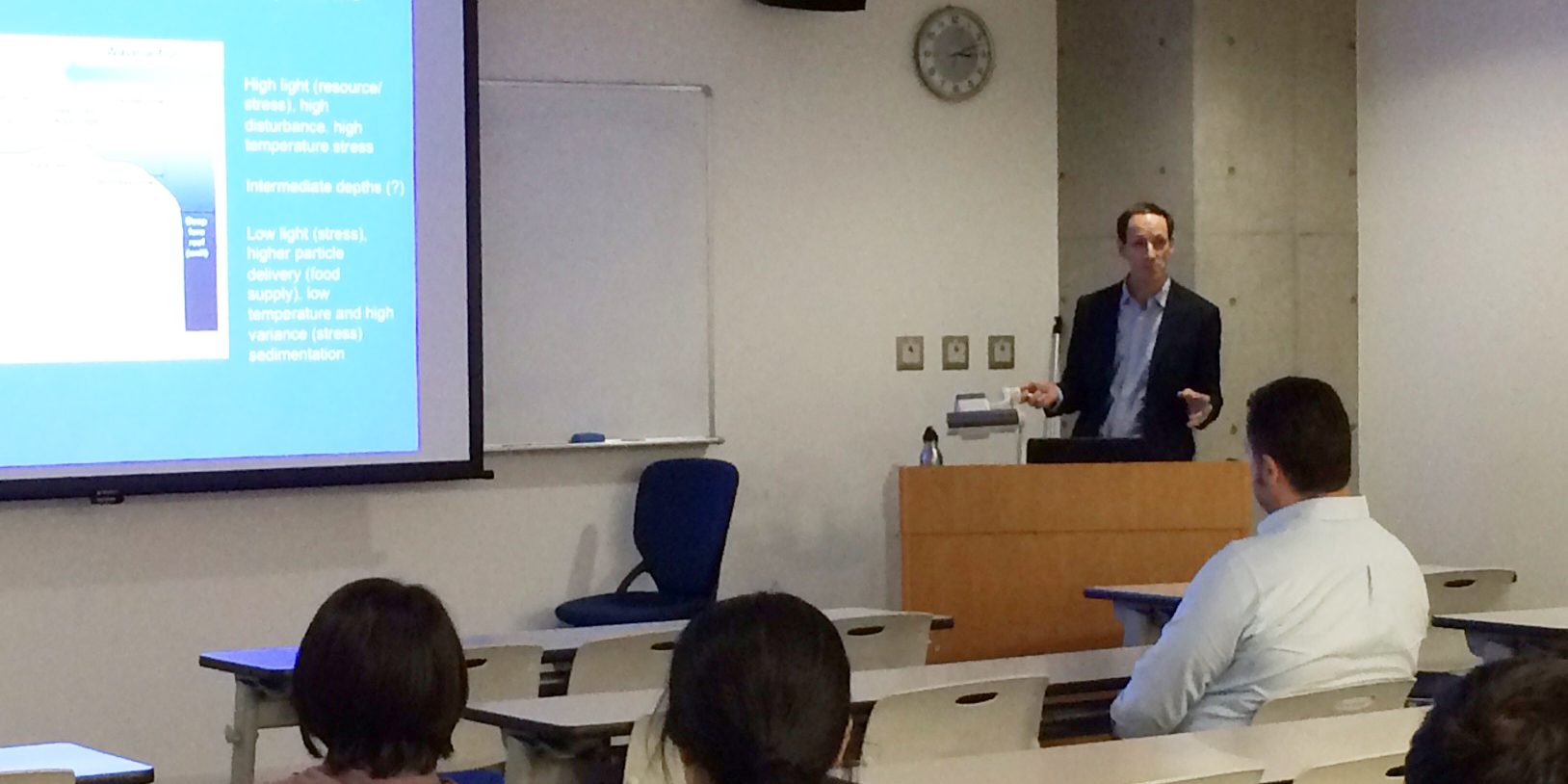 Seminar by Dr. J. Leichter from Scripps Institution of Oceanography
By admin In REPORT On 2017-12-19
---
Dr. James LEICHTER is visiting AORI for two months from October, 2017 under a "AORI Overseas Researchers (Invited)".
The theme of this visit is "International research network for elucidating trophic, geochemical, and population connectivity of coral reef ecosystems".
On December 18th, Dr. Leichter gave a presentation to our group on "Regional and Long-term Ocean Stratification Dynamics Drive Community Zonation Patterns on Pacific Coral Reefs".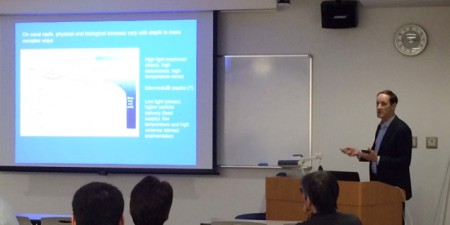 In the evening of the same day, we held a welcome party for Dr. Leichter. Participants enjoyed further discussion on the presentation from the morning, as well as other various topics in a casual atmosphere.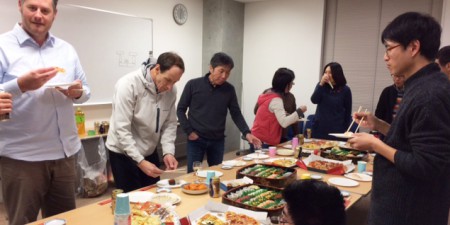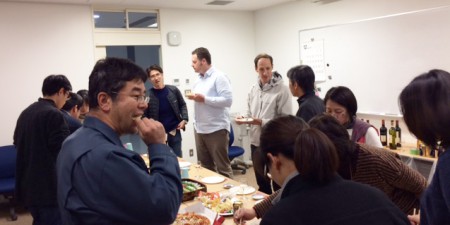 The Marine Biogeochemistry Group provides various types of interactions between researchers considering that the development of networking is very important.
---