The award lecture of the Oceanographic Society of Japan 2018 was given by Prof. Nagata
By admin In REPORT On 2018-12-28
---
The award lecture of the Oceanographic Society of Japan 2018 was given by Prof. Nagata at Fall meeting on September 27th(Thu).
After the introduction by Prof. Isao Koike (Professor Emeritus, The University of Tokyo), Prof. Nagata gave a lecture about his research for this award with humor. The award-winning subject is "Research on the role of microbial and viral communities in carbon and nitrogen circulation in the ocean."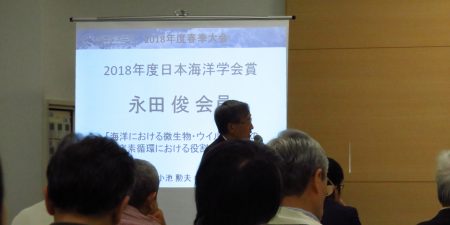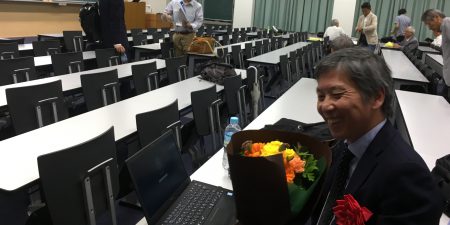 Our group member also attended there, and it was heartful atmosphere.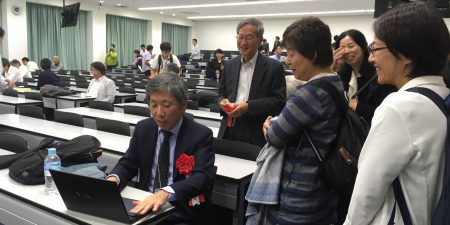 At the entrance.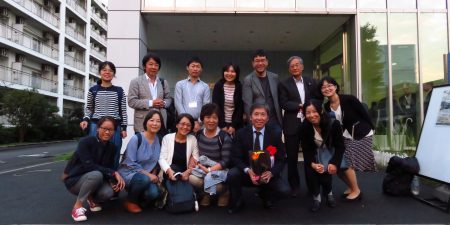 ---