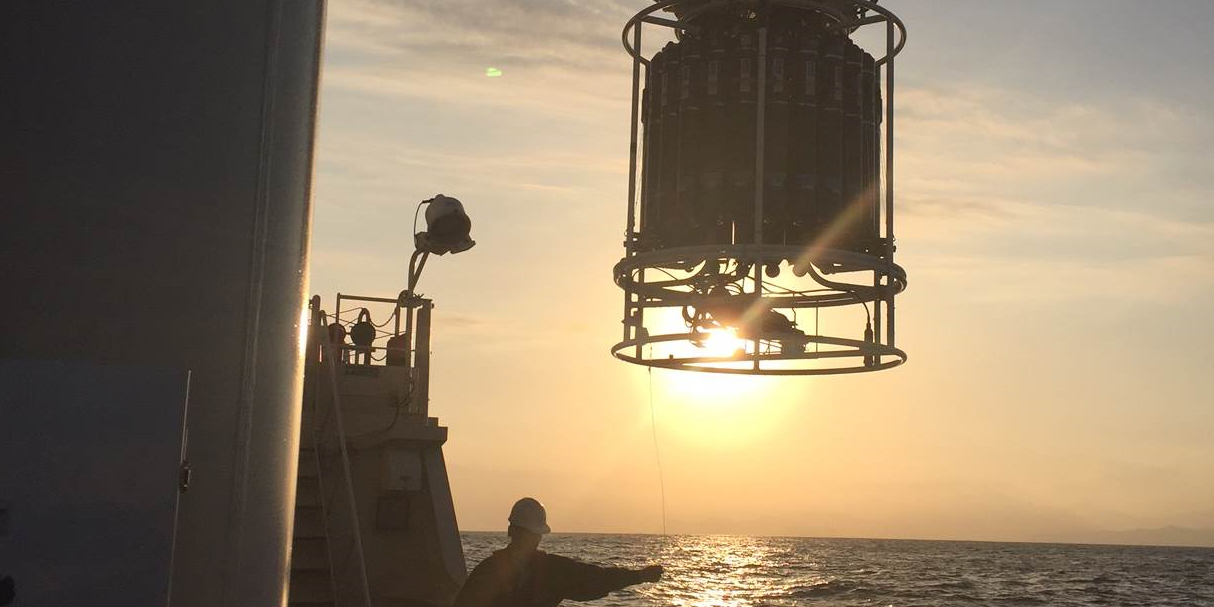 Report on the research cruise by the Shinsei Maru – KS-16-18 & KS-17-1
By admin In Field survey, REPORT On 2017-05-08
---
The Shinsei Maru sailed the coast of the Tohoku region for research from November 10th to 17th , 2016 (KS-16-18) and March 3rd to 10th, 2017 (KS-17-1).
The ship visited the Sanriku coastal area, focusing off the coast of Kashima, in order to conduct research on the effect of the 2011 tsunami on ecosystems in the Tohoku area.
The main theme for these cruises was the disturbance and recovery processes of ecosystems in Sanriku coastal areas after the Tsunami.
Research was conducted mainly around Ootsuchi Bay, Onagawa Bay, and Kamaishi Bay.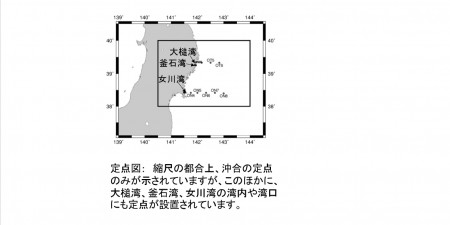 We collected biological samples and observed environmental conditions. Through performing comprehensive analyses on the Tohoku ecosystem, we are hoping that our research will lead to better understanding of ideal fishery management options for the region.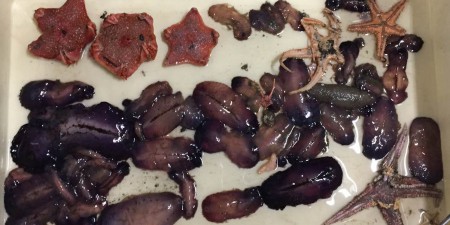 Figure1: Collected biological samples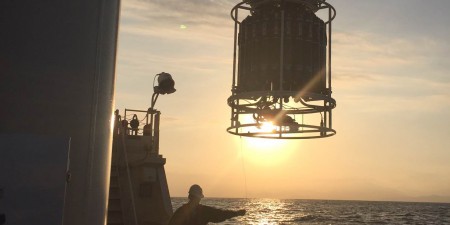 Figure2: Inserting the CTD into the ocean at twilight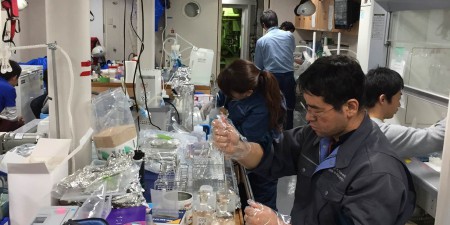 Figure3: Long evenings to analyze ingredients of sea water sample
---